The kinematics software ASOM in the furniture industry
You are designing kinematics for office chairs, cabinet doors, folding door systems, hinges, folding tables or similar applications? With our kinematics software, you can quickly and conveniently find practice-oriented solutions for many typical kinematic problems in the furniture industry.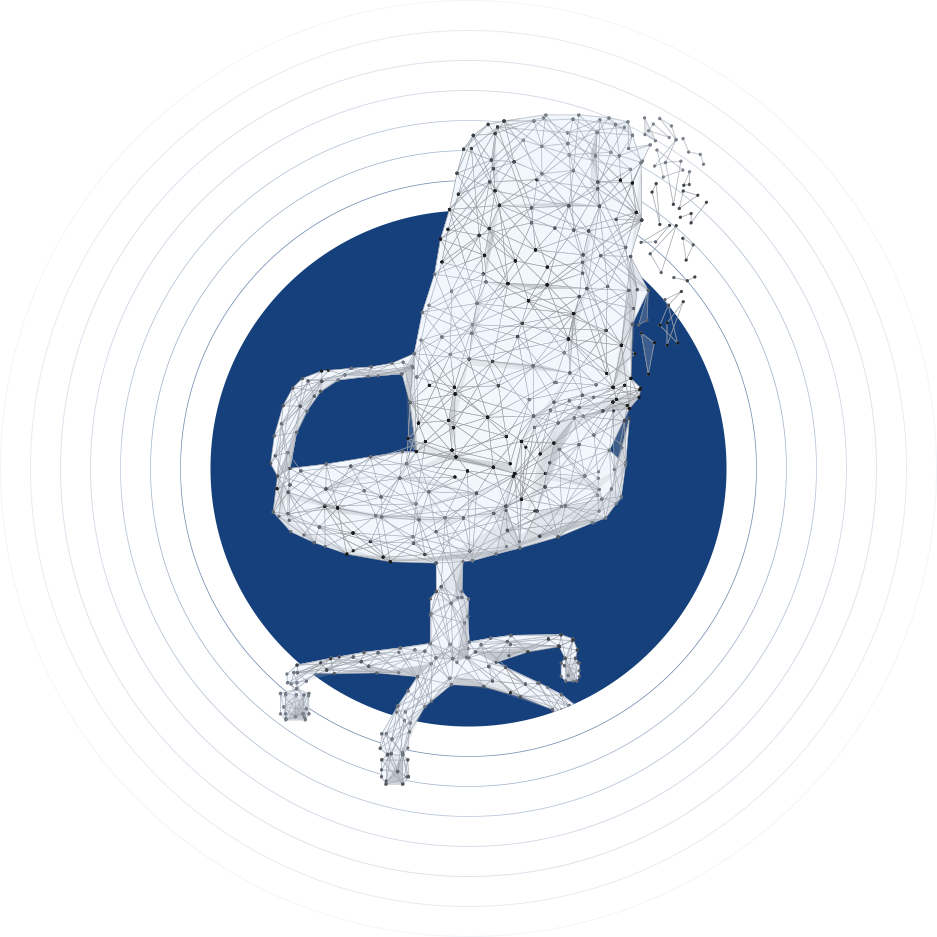 Selected examples
Here you can find a selection of examples for typical problems from the automotive industry, which show how easy and uncomplicated they can be solved with the kinematics-software ASOM.
The middle plate in the table shown here is automatically lifted into the center position by four-bar systems on each of the two sides. The two partial systems are kinematically independent of each other.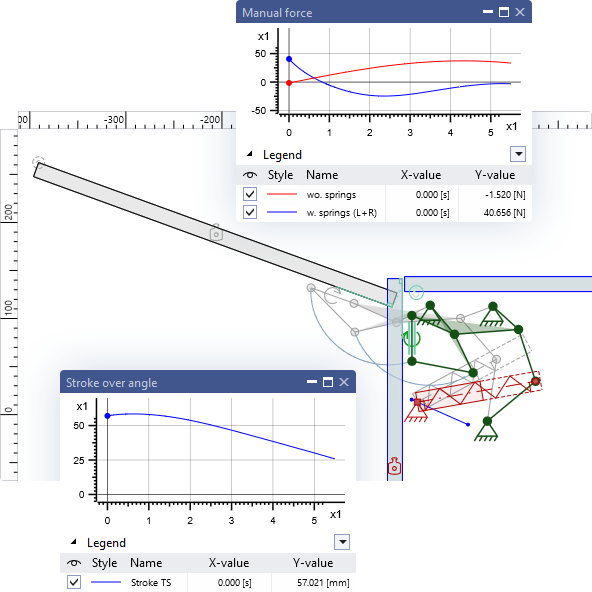 Implement kinematic projects for the furniture industry in a time-saving and intuitive manner
ASOM has many features that are necessary or helpful when designing kinematics in the furniture industry. Use our syntheses to accurately maintain start and end positions of a motion while trying to meet other constraints. Use the ability to have a preview of the end position of the system, which is constantly in view. Incorporate springs, centers of gravity, and friction into your system, and measure the manual forces needed to open a door or flap door, for example. With the new parametric constraints you can both define the initial state parametrically and force elements to remain on an auxiliary line or on the same position as a joint while changing their position with the mouse. With our diagrams that can display all measurement data from the simulated system in arbitrary combination, you can, for example, determine the manual force over the opening angle and easily discover at what point a system would start to move on its own or what initial force is required for a movement.
Would you also like to benefit from the advantages of our kinematics software?
Contact us easily and without obligation so that we can get to know each other at a first net meeting and talk about details. We are also happy to respond to your individual wishes and clarify any open questions.